ABOUT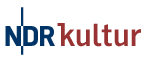 Helmut Klein´s passion taking photographs started when he was 8 years old. During his education he studied graphic- and visual arts and the prepress process, whilst taking lessons in photography as well.
From 1970 to 1977 he lived in South Africa, starting a career as an editorial photographer, which led to his first exhibitions,
showing life of all social-economic groups in the country.

From 1977 he worked in Seattle and Vancouver, returning to Vienna in 1979.
Since 1988 he is a member of the Art Directors´ Club New York. Exhibitions ADC in New York, London, Tokio.
​
Exhibitions at WIENER KÜNSTLERHAUS, exhibitions in Vienna and Berlin. Participating in "MONTH OF PHOTOGRAPHY" Wien-Paris-Berlin,
​
TRIENNALE DER PHOTOGRAPHIE in Hamburg,
THE SAATCHI GALLERY LONDON and more.
HAMBURG ART WEEK Exhibitions.
The new photographs "HAMBURGS BRÜCKEN" were exhibited together with presentation of the new book at the HAMBURG ART WEEK and were exhibited until end of 2011 at the "Galerie im Georgshof", Alfred Toepfer Stiftung F.V.S., Hamburg. Reviews see above.
New photos were shown at the HAMBURG ART WEEK Exhibition 2012 in Bleichenhofpassage, Hamburg City.
Title PROFESSOR since 2007.
Expert on Photography, digital photography, retouching,
graphic design works, Prepress and Printing.